Blackstone Listed As One of The Top 20 Hispanic-owned Companies In Florida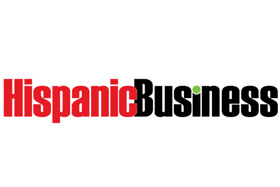 Blackstone (www.blackstoneonline.com), a leader in the prepaid telecommunications industry, proudly announces that it has been selected as one of the top 20 Hispanic-owned businesses in Florida, and is featured among the 500® directory list Nationwide.
"We are extremely proud to be in the Top 20 and listed in the Hispanic Business 500® directory," said Luis Arias, CEO, Blackstone. "This listing demonstrates the hard work of all Blackstone employees who strive to do their very best everyday for our customers." Our commitment has always been to distribute value-added prepaid and merchant services products in unique ways to our retail partners that exceed expectations. This achievement symbolizes that commitment.
Recent News
Blackstone, is pleased to announce its particip...